Dr Farid Meybodi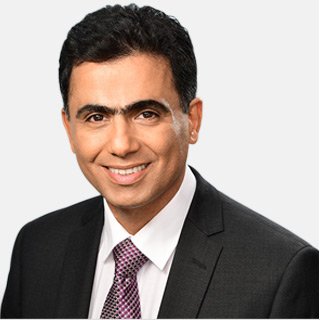 Dr Farid Meybodi is a specialist Breast and Endocrine Surgeon and a clinical senior lecturer at the University of Sydney. He has earned recognition for his excellence and accomplishments in the field of breast cancer treatment. However, he remains passionate about General and Endocrine surgery which comprises a remarkable part of his surgical workload.
Farid is part of a renowned dynamic team working at the forefront of Oncoplastic Breast Surgery, using the most current up-to-date techniques to provide the best possible cancer-free patient outcomes and cosmetic results.
From a very young age, Farid attended his father's medical practice and found himself extremely enthusiastic about medicine. Years after as an intern, he immediately knew that surgery would be the ideal career choice for him. A discipline embodying knowledge, skills, confidence, and dedication as an everyday adventure.
After completion of one of the most comprehensive surgical training programs in Iran, he achieved first place in the National Board Examination in general surgery. He was then appointed as an Assistant Professor of Surgery at SBMU in Tehran. Farid migrated to Australia in 2007 and was awarded FRACS following further training and successful assessment by the Royal Australasian College of Surgeons in 2013. He spent three years as a Breast and Endocrine Fellow in Nepean, St George, and Westmead Hospitals. During his final year of training, he focused more on breast and endocrine surgery and personalised care for breast cancer patients – which has, of course, now become his area of subspecialty and expertise.
As a Senior clinical lecturer with the University of Sydney, Farid is passionate about teaching and research. His special area of interest is oncoplastic breast surgery, particularly post-mastectomy implant-based breast reconstruction. His innovations in the field of breast implants reconstruction and volume replacement breast surgery have received much interest from many Australian and overseas surgeons and have been published and presented in numerous meetings.

Farid is married to a pathologist and has a young family. His hobby is photography and some of his works could be found on his Instagram page! Going to Gym his favourite way to keep fit, but he also relaxes by running and cycling in the Hills area which he proudly calls home.
In Farid's word:
"I feel incredibly privileged to be working as a breast and endocrine surgeon today, since I can offer my patients much more than just disease-free survival.
In the past, we just focused on getting rid of cancer. Nowadays, with new techniques in Oncoplastic surgery, combined with developments in oncology, we are providing the best oncologic outcomes, while also increasing our patient's quality of life with the cosmetic aspect of breast surgery. Still, surgery is not all we do.
We know firsthand how the whole family can be affected by cancer and how essential it is to establish rapport and excellent relationships with our patients and their families. We offer the patients our best support and remain available to them throughout the cancer journey."